Things have changed with executive search in Toronto. In fact, the entire recruitment landscape has changed since the pandemic. It has become more challenging than ever for companies to find, recruit, and hire the best talent in the market. Top talent wants more if they are going to make a move to a new company. A big part of this is being taken care of by their employer. 
Below, our executive search experts will talk about how things have changed and why it's now essential for companies to offer a "care package" to attract top talent.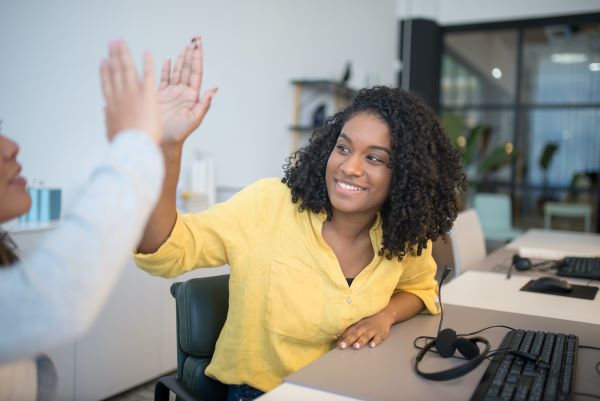 The new reality of recruiting
Top talent are still looking for jobs, but most are doing so passively. How many? 73% of job seekers are looking passively. They are reluctant to actively look for work. 
Job seekers are also much pickier than in the past. In the past 6 months, they are viewing twice as many job postings before applying compared to 2019/2020. So, they need something interesting to pull them in, a hook. One of the most effective hooks that can draw them in are care packages.
Employees want a care package
People are looking for companies that offer more than just a good salary. They want companies that care for their people. They want to work for companies that provide them with good benefits and have a culture based on work-life balance. So, it's not surprising that companies that offer this in their job ads get more qualified applicants. Recent statistics back this up:

Between 2019 and 2021, there was a:
147% increase in job posts that mention 'well-being' and these posts get more engagement

67% engagement boost when a company posts mention culture

+362% in posts that mention 'flexible work'
When employees feel cared for, it benefits everyone. The employees feel secure and satisfied with their employer, and they are willing to stay and promote the company to other talent. 
If employees feel cared for at work, they are:
3.2 times more likely to be happy at work

: Happy employees are loyal and stay longer, helping to reduce turnover and your need to look outside the organization for talent as often. 

3.7 times more likely to recommend working for the company

: They can assist you in recruiting top talent to come to the company.
If you are having challenges attracting top talent, speak with our executive search team. We can help you develop a sound strategy and enticing offer that passive candidates will be willing to consider. 
Get More Hiring Tips From Our Executive Search Team in Toronto
How to Deal with Preventable Hiring Mistakes
3 Strategies to Recession-Proof Your Business
Are You Losing Great Candidates? Here Are 4 Likely Reasons Why
IQ PARTNERS is an Executive Search & Recruitment firm supporting clients across Canada and internationally. We help companies hire better, hire less & retain more. We have specialist teams of recruiters in Executive Search / Board & C-Suite, Technology, Media, Digital & Marketing, Accounting & Finance, Financial Services & Insurance, Startup, Data Science, Consumer, eCommerce & Retail, HR, Manufacturing, Supply Chain & Engineering, Construction & Engineering, Legal & Professional Services, Pharmaceutical & Life Sciences, and Sales. Click here to view current job openings and to register with us.