Flexibility is important to employees. People want some flexibility in their work schedule to have a good work-life balance. For many marketing professionals, the desire to be able to work from home is high on their priority list.
There have never been more people working from home. Some do it occasionally, while others do it weekly, and others work from home on a full time basis.
Working from home is particularly common within the marketing industry. Most tools and resources needed can be accessed online and remotely.
People prefer to work from home for many reasons – to avoid the daily commute, to be more focused, comfort.
But does choosing to work from home hurt your career? Are there disadvantages that can outweigh the benefits? Could you be hurting your career long term by choosing to work from home?
How Working from Home Could Hurt Your Career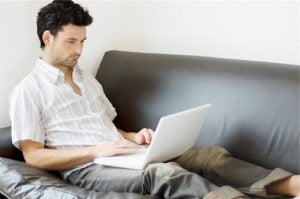 The truth is there are just as many potential negative effects on your career as positives. Here we outline some of the potential issues working remotely can have on your career:
1. Lack of Inclusion in Company Culture
Working outside of the office will leave you on the outside of company culture. Working alone at home is very different than being in the office from day to day. You're not able to interact with co-workers the same way as you would in person. You can't book ad hoc meetings, get quick input from the person working at the desk beside you, or join the team for lunch and work outings.
2. Lack of Relationship Building and Networking
Not being in the office will also affect your relationships with your boss and co-workers. Even if you email and speak on the phone regularly, you'll lack that close bond you develop with your colleagues when you see them every day. This could affect your ability to get promoted and minimize your ability to network with people in the company.
3. Communication Issues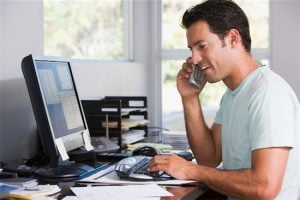 Communication problems can become an issue. It's more difficult and it takes more planning to communicate with remote workers. You need to set up online chats, schedule phone calls, and communicate over email. What happens if the internet goes down or there is a power outage? You lose contact. The flow of communication is disturbed, and this could negatively impact collaboration and productivity.
4. Out of Sight – Out of Mind
Working from home makes it difficult for others to see you as part of the team. Rather, you are viewed as outside of the team. You may be overlooked as a contributory member.
If budgets become tight, you are likely the first one out the door. Many view remote workers as expendable because they are not considered a real member of the team.
More Advice About Working Remotely
6 Effective Ways to Sell Yourself as a Remote Worker
Should You Consider Hiring a Remote Worker? These 6 Awesome Benefits Say So
IQ PARTNERS is an Executive Search & Recruitment firm supporting clients across the country. We help companies hire better, hire less & retain more. We have specialist teams of recruiters in Executive Search / Board & C-Suite, Technology, Media, Digital & Marketing, Accounting & Finance, Financial Services & Insurance, Cannabis, Startup, Data Science, Consumer, eCommerce & Retail, Operations & HR, Manufacturing, Supply Chain & Engineering, Legal & Professional Services, Pharmaceutical & Life Sciences, Non-Profit & Sustainability, and Sales. IQ PARTNERS has its head office in Toronto and operates internationally via Aravati Global Search Network. Click here to view current job openings and to register with us.