It's been a challenging year for hiring managers in accounting and finance companies. Recruiting talent is highly competitive, and it's important to have an effective, efficient recruiting process to attract and hire the best of the best. This year, our Toronto finance recruiters have written a lot about how to improve recruiting efforts, retention, and even offered some advice to job seekers in the finance industry.
Here we take a look at the top articles, tips, and advice provided by our finance and accounting recruiters on our blog this year: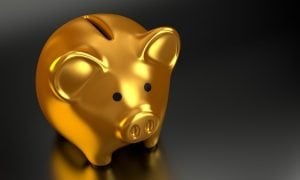 Accounting
Finding qualified talent was one of the top challenges for accounting firms in 2019. Here we outline some key insights to finding and recruiting the best accounting job candidates:
4 Effective Ways to Connect With Up and Coming Accounting Talent
3 Myths About Public Accounting That Are NOT True
Signs You Should Use an Accounting Recruiter
Improve Recruitment
You can always get better at recruiting. You need to change with the times, take advantage of new technologies and industry best practices to make your company a place where finance professionals want to work. Here are some great blogs that will help you improve your recruitment efforts:
3 Innovative Recruitment Methods to Consider for Finance and Accounting Firms
Finance Recruiting Is Changing – Find Out How
How to Highlight Company Culture When Recruiting Finance Professionals
4 Tips to Make a Strong Job Offer to a Finance Candidate
4 Common Finance and Accounting Industry Recruiting Mistakes
4 Reasons Why You Should Pick Up the Phone While Wooing Finance Candidates
5 Insightful Interview Questions to Ask Finance Candidates
4 Reasons Why Your Finance Firm Needs a Large Talent Pool
6 Ideas to Make Your Workplace More Inclusive
4 Things to Do When You Lose a Top Employee
How to Attract Young Professionals to Accounting Careers
5 Ideas to Involve Employees in the Recruiting Process
Retention
Once you hire good talent, you have to work just as hard to keep them. Check out these blogs about retaining your top performers:
How to Retain Top Accounting Talent
Employee Quit Rates Are on the Rise. How to Avoid Losing Good Employees
Job Search
Are you a job candidate? Whether you are looking to break into the industry, make a career change, or take the next step in your development, these blogs can help:
What You Can and Can't Control When Looking for a Job in Finance
Are You Ready to Take the Next Step in Your Finance Career? 4 Things to Consider
3 Insider Tips for Landing Your Ideal Job in the Finance Industry
Work in Finance? How to Avoid Career Complacency
---
IQ PARTNERS is an Executive Search & Recruitment firm supporting clients across the country. We help companies hire better, hire less & retain more. We have specialist teams of recruiters in Executive Search / Board & C-Suite, Technology, Media, Digital & Marketing, Accounting & Finance, Financial Services & Insurance, Cannabis, Startup, Data Science, Consumer, eCommerce & Retail, Operations & HR, Manufacturing, Supply Chain & Engineering, Legal & Professional Services, Pharmaceutical & Life Sciences, Non-Profit & Sustainability, and Sales. IQ PARTNERS has its head office in Toronto and operates internationally via Aravati Global Search Network. Click here to view current job openings and to register with us.