2022 was a year filled with many ups, downs, challenges, and hurdles for employers and job candidates alike. Job search and recruitment in Toronto, Ontario and across the country, dealing with emerging trends, the question of remote work, a looming recession, COVID recovery, and much more.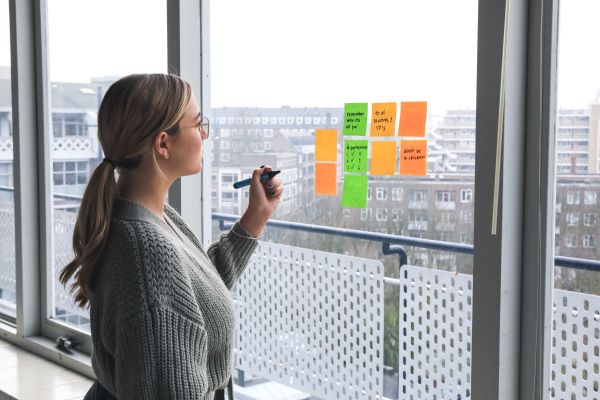 In this blog, our executive search recruitment agency highlights our top insights. Below, we summarize the top articles, tips, and advice provided by our Toronto recruiters this year:
Recruitment trends and news 
A lot of new recruitment trends emerged in 2022. There were many newsworthy events and topics. Here are some of the most noteworthy:
Recruitment Entrepreneur Is Launching in Canada with IQ PARTNERS as Its Canadian Partner
"Quick Quitting" Is on the Rise, but Is Job Hopping a Good Career Move?
Many Companies Are Embracing Blind Hiring to Combat Bias. Are You?
What Is "Labour Hoarding" and Why Is It Relevant Right Now?
Google's "Quiet Hiring" Is the Antidote to "Quiet Quitting" for Employers
You've Heard of "Quiet Quitting" but What About "Quiet Firing"? 10 Signs It's Happening to You
The Rise of "Quiet Quitting" & 6 Signs to Know If Employees Are Doing It
The 8 Industries That Will Grow Faster in 2022 Than the Talent Available
Remote work – flexibility and the hybrid work model
Remote work and workplace flexibility continue to be hot-button topics. Here are some of our top insights on this very relevant subject:
The Research Is In: Hybrid Working Model Is the Most Effective
Will Perks Help Employees Feel Better About Returning to the Office?
Why Companies Like Tesla Would Rather Fire People Than Accommodate Remote Work
Is Hybrid Work Leaving Gen Z Behind in Their Careers?
Not Thrilled About Returning to the Office? 4 At-Home Jobs in Demand
5 Simple Ways to Make Your Workplace More Flexible Post-COVID
The economy and recession – how will it affect employers and job candidates?
There has been a lot of talk about a recession and economic downturn this year. Here, our recruiters provide some insights on this very important topic:
Have Recession Fears Started to Impact the Job Market?
The First 8 Things to Do If You Just Lost Your Job
5 Ways to Prepare Your Career for a Recession
The Economy Is Cooling, but Is the Job Market?
3 Strategies to Recession-Proof Your Business
9 Hard-to-Swallow Facts About the Current Job Market in Canada
Executive search
As an executive search agency, we are a key resource for all your executive search needs. Check out these key insights on this recruitment topic:
Here's 5 Top Things Recruiters Look for When Hiring Executives
How Do You Recruit Executives? Lessons From 20 Years of Search
How Long Do Executive Searches Take?
Is a Career in Executive Search for You? 7 Pros & 4 Potential Cons
Compensation and salary negotiation
Money is on the minds of employers and candidates alike. The economy, inflation, and many other factors have everyone concerned. Below are key insights about compensation and salary negotiation:
15 Jobs That Are Suffering Hiring Shortages Due to Inadequate Pay
Jobs That Increased Entry Level Salary Last Year
Know Your Worth: How a Recruiter Can Help You Figure Out What Your Salary Should Be in a Hot Market
Should You Accept a Counteroffer? Probably Not. 4 Things to Consider
Why You Should Discuss Salary Before the Final Interview
6 Salary Negotiation Mistakes to Avoid
3 Telltale Signs You're Underpaying Your Employees
5 Ways to Justify a Higher Salary in a Negotiation
Looking for a Pay Raise? Why You May Need to Switch Jobs to Get It
Other key recruiting insights
Looking to improve your hiring process? Want to become more efficient? Need help attracting top industry talent? These blogs have the insights you seek:
How to Determine If Hiring Nobody Is Better Than Hiring Just Anybody
The Hiring Market Is Fast, Don't Be Slow
Want to Hire More Effectively? You're Probably Not Doing This 1 Thing
Trouble Hiring in This Market? Here's What Candidates Are Looking For in 2022
How to Deal with Preventable Hiring Mistakes
3 Insights for Preventing Employee Turnover This Quarter
How to Spot Candidate Red Flags Early On
Want to Hire the Best in the Market? Make Sure You're Offering a "Care Package"
5 Rookie Mistakes You're Making in Your Hiring Process
Are Candidates Ghosting You in 2022? 6 Likely Reasons Why
Are You Losing Great Candidates? Here Are 4 Likely Reasons Why
4 Interview Questions Experienced Candidates Don't Expect
A New Way to Think About Why People Quit
Why It's Crucial to Diversify Your Team, and 8 Ways to Do It
How to Find Linchpin Employees for Your Startup
Candidate advice to improve your job search
Looking for a job is challenging. But our recruiters have you covered. Get tips, advice, and answers to questions you have about the job search process:
5 Things You Should Always Do AFTER You Get the Job
5 Signs When to Give Up on a New Job Opportunity
Hesitant About a Job Offer? 4 Clever Ways to Discover a Company's True Culture
5 Questions You Should Ask a Headhunter About the Job
Need a Lifestyle Change? 5 Careers That Are in High Demand Right Now
Battling Another Wave of Employee Burnout? 3 Ways to Treat It
6 Reasons Why Employee Well-being Should Be Your Main Goal as a Manager
5 Generic and Overused Resume Phrases, Plus Better Alternatives
It's Time for a LinkedIn Profile Update. Does Yours Check These 5 Boxes?
Is Now a Good Time to Make a Career Move?
4 Realistic Ways to Beat Burnout and Stay Engaged
8 Pieces of Career Advice to Live By
Why Your Resume Is Holding You Back From Getting the Job You Want
3 Creative Ways to Address Gaps in Your Resume
Is Imposter Syndrome Keeping You From Taking Career Risks?
4 Career Moves You'll Thank Yourself For 20 Years From Now
6 Things to Do When a Recruiter Calls You
The Best Interviewers Are Exceptional Storytellers
3 Ways to Improve Your Chances of Getting Noticed by Recruiters on LinkedIn
4 Ways to Combat Ageism in Your Job Search
3 Essential Statements Every Cover Letter Needs
Applying to a Company That Once Rejected You? 4 Tips
The Top 5 Problems With Your Resume You're Likely to Miss
How to Know When It's Time to Stay in Your Current Job
Do Your Company's Values Align With Yours? Why It's More Important Than Ever
Layoffs? Expansion? What Technology Recruiters Are Seeing in Canada's Tech Sector
5 Things You MUST Research About a Potential Employer
4 Signs You Know It's Time to Quit Your Job
The Top 3 Industries That Are Hiring Right Now
IQ PARTNERS is an Executive Search & Recruitment firm supporting clients across Canada and internationally. We help companies hire better, hire less & retain more. We have specialist teams of recruiters in Executive Search / Board & C-Suite, Technology, Media, Digital & Marketing, Accounting & Finance, Financial Services & Insurance, Startup, Data Science, Consumer, eCommerce & Retail, HR, Manufacturing, Supply Chain & Engineering, Construction & Engineering, Legal & Professional Services, Pharmaceutical & Life Sciences, and Sales. Click here to view current job openings and to register with us.